My name is Julie Grewe and I am a Nutritional Therapy Practitioner, a Certified Deep Tissue Detoxification Specialist, and Certified Health and Wellness Coach residing in Central Florida, with my wonderful husband and two growing boys. I am a graduate of the Nutritional Therapy Association as a Certified Nutritional Therapy Practitioner. I am also a graduate of the International School of Detoxification and Certified as a Deep Tissue Detoxification Specialist. I have also received Certification through the State University of New York as a Holistic Health Coach, am a graduate of The Institute for Integrative Nutrition in New York City and am Board Certified by the American Association of Drugless Practitioners.

I have spent countless hours studying under the best professors, doctors, naturopaths and mentors in the field. I have a vast knowledge of nutrition and the human body and apply that knowledge every day in my practice. My specializations include (but are not limited to) whole body detoxification, weight loss, digestive disorders, autoimmune disorders, food intolerance and sensitivities and numerous chronic and debilitating conditions and the health implications involved with these conditions. As well, my personal experience with past health struggles is an asset to my clients who seek the guidance of someone who can relate to their issues and provide solutions based on research as well as experience. I offer protocols for herbal botanicals as well as natural supplements. I also specialize in nutritional protocol utilizing whole-food "paleo" or ancestral nutrition, plant-based nutrition as well as vegan and raw-vegan nutrition. I welcome any inquiries regarding transitioning to any of these lifestyles.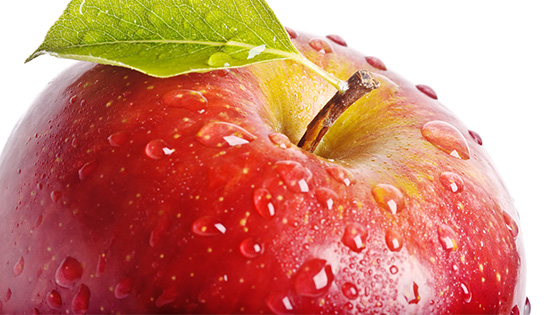 Training
Certified Deep Tissue Detoxification Specialist
Graduate of the International School Of Detoxification
Certified Nutritional Therapy Practitioner
Graduate of the Nutritional Therapy Association
Board Certified Holistic Health Counselor
National Certification and Board Certified by the American Association of Drugless Practitioners
Graduate of the Institute for Integrative Nutrition

My Story: It all starts with a wonderful childhood and upbringing in a loving family, college, flying the friendly skies as a Flight Attendant for 10 years, marrying the love of my life, yes, a passenger of one of my flights, and then the birth of my first son, Grant, at the age of 30. I felt great after Grant's birth, emergency c-section and all. About a year and nine months after his birth, I ended up in the hospital after an extremely high fever hit my body, and I had a few sharp pains in my side. Nothing nearly as painful as labor, but I was sick. A CT scan showed my appendix was inflamed and had fluid surrounding it. Surgery ensued. My fever went away. I went home. Life went on.

A few short months later while driving, I was running my fingers through my long hair, feeling my head. I felt a cold spot. When I got home I looked in the mirror. To my horror I had a bald patch the size of a silver dollar on the side of my head. Bald. No hair. None. As bald as a baby's bottom. What the hell? I freaked. I cried. I called my husband, who was away on a guys ski trip in Colorado and asked him to come home. What happened? Did my little boy pull the hair out? Did it fall out from all these years of coloring my hair? Was it something I ate? I repeat, was it something I ate? Feeling so alone, the possibilities of why this was happening kept running through my head. What is wrong with me? I didn't know what to do or where to turn, so I turned on my computer and started doing some research.

Alopecia Areata, an autoimmune disorder. That was my only answer. Many, many doctors appointments followed with the same response, "Don't know where it came from. Don't know if it will come back, don't know if you will lose all of your hair". Funny, of all the questions I had for them, not one of them asked ME any questions. "Cosmetically acceptable" that was their answer. They just wanted to make me, "cosmetically acceptable". They gave me topical ointments to put on my bald patches, shot cortisone injections straight into my scalp. That was their answer, masking the symptoms of my hair falling out in clumps with medications, never getting to the root cause of the problem. Meanwhile, I went online and ordered a wig. But this wasn't for a costume party. I was scared. I was so young. I thought I was healthy enough.

A couple years passed, the bald patches came and went. I was one of the lucky ones. My hair seemed to grow back, but then I'd find another bald patch. In 2009 I had another baby boy, Matthew, and suddenly about 5 months after his birth, another small patch appeared. This couldn't be.

By now I had grown used to the idea of doing research on the internet. I was immersed, day and night. If my boys were napping, I was reading books, researching, trying to figure it out. I was not o.k. with having absolutely no answers. Deep into my research I found three symptoms, all interrelated, three symptoms that I had. I made a triad of a connection. Bingo. Maybe I had finally figured it out.

I went to my last dermatologist, the greatest, most revered dermatologist in the area. I asked him about food consumption relating to autoimmune disorders, specifically mine. A simple, "no" was all I got. Then I pushed farther with asking about gluten intolerance in relation to Alopecia Areata. He gave me that weird look my sisters gave me when I wore a mismatched outfit! Worse of all, he laughed at me.

I guess that was all I needed. Determined to prove him wrong, I dove straight into my gluten free life. Three days into it I felt better than I had in months, and two weeks later I felt better than I had in years. All this time I didn't even realize how poorly I actually felt, physically. To my amazement, my achy joints went away. Earlier in the year my knees hurt so much I thought I might never ski again. Now I was actually able to run without any knee pain. Happy with feeling so good, I thought I should share this with another doctor and ask him about my autoimmune disorder and how it may be affected by my nutrition. So, I went to my General Practitioner. He listened. My God! He listened! He wanted to run tests for me. So, I went off my gluten free diet for two weeks, so the tests would show properly, and to my amazement, I did not have any genetic predisposition for celiac disease. The doctor did reiterate to me that it did not mean that I didn't have an intolerance or sensitivity to gluten. His recommendation was to continue with eating gluten free if it fit my lifestyle and made me feel better. So I did.

That was July of 2009. Since that time, I have not had one returning episode of Alopecia Areata. I have devoted every spare moment I have to reading and researching anything and everything relating to nutrition, its effects on the body, health and fitness. It has become my utmost passion, understanding how the food we choose to put in our body effects our health.

Today, I am 42 years old and I live a truly nutritious lifestyle. I eat a whole-foods, largely plant-based diet, and have the energy to exercise every day, keep up with my growing boys, family life and my work as a Nutritional Therapy Practitioner and Health Coach. I feel I am in the best shape of my life, physically, mentally, emotionally and spiritually.

My story isn't unique. Feeling sick in your body is bad enough, but feeling alone in the process is worse. I wish I had someone to hold my hand, to listen and guide me. Now, I am determined and equipped to be that person to help others. From the beginning to the end, food is our medicine, and given half the chance, our bodies have the innate and profound ability to heal themselves. After all, that is the way our bodies were created.

You wonder about that wig I bought online? I threw it away.